congratulations! Your resume has been submitted successfully!
Dear user, we have received your request
Within 24 hours, our corresponding personnel will contact you as soon as possible, please keep the reserved mobile phone number unblocked, thank you.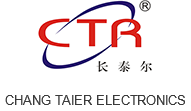 Service Hotline:0769-85886788 / 85911465
Hotline:0769-85886788-889 / 803
Mr. Jin 13905879026/13332911705
E-Mail:sales@changtaier.com
Address:No. 18, Baihao Shiji Road, Houjie Town, Dongguan, Guangdong


---
Copyright © 2022 Dongguan Mayor Electronics Co., Ltd.