Dongguan Changtaier Electronics Co., Ltd. was established in 2000. It is a company integrating the design, development and production of potentiometers, encoders, electronic switches and connectors. The headquarter is located in Houjie Town, Dongguan City, Guangdong Province, with a branch factory......

---
Pursue your dreams and move forward, never forget your original intention, and win the battle in 2022
From May 20th to 21st, 2022, Chang Taier Electronics organized the company's key positions and middle and senior management personnel to go to Wangniudun Town, Dongguan City to hold a conference with the theme of "the elements of the company's upward development, establishing team consensus, and forming a driving force" team building activities. It is a beautiful May, the sun is warm, and the time is not lost. With the addition of some fresh blood to the team, it has injected new strength and hope into the future development of the company.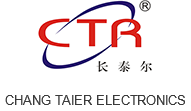 Service Hotline:0769-85886788 / 85911465
Hotline:0769-85886788-889 / 803
Mr. Jin 13905879026/13332911705
E-Mail:sales@changtaier.com
Address:No. 18, Baihao Shiji Road, Houjie Town, Dongguan, Guangdong


---
Copyright © 2022 Dongguan Mayor Electronics Co., Ltd.