Leader'S Speech
---
22-year-old Thiel, standing in the wind and rain. Founded in 2000, it has a long journey, and it is full of brilliance, carrying the sweat of all my colleagues. Pursuing the dream of being the few and becoming stronger, with the ideal of recruiting the world's business and connecting Wuzhou Airlines, daring to be the first in the world, opening a new chapter for the company and a new chapter in economic history. Since its establishment in 2000, Chang Taier has benefited from the great process of national development in the early 21st century. Great page.
Changtaier Electronics, along the bloodline of the five thousand years of Chinese culture, has great ambitions, cares about the society, bears responsibility, and wins the trust of customers. Build the brand with quality and win the market with integrity. With the accelerated implementation of the new energy market, the proportion of product segments consumed by terminal energy vehicles will continue to increase, and Changtel will also usher in greater layout and development opportunities.
Innovative and strong, hard-working and far-reaching. Standing at the new starting point of the "14th Five-Year Plan", Chang Taier people are full of confidence and hope for China's economic and social development. Adhering to the values ​​of "integrity, progress, refinement, and responsibility", the original intention of Changtaier people is firm. We will continue to improve the level of high-end manufacturing, strengthen innovation strength, and create value and happiness for global customers and society. A twenty-year development injects more blood.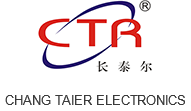 Service Hotline:0769-85886788 / 85911465
Hotline:0769-85886788-889 / 803
Mr. Jin 13905879026/13332911705
E-Mail:sales@changtaier.com
Address:No. 18, Baihao Shiji Road, Houjie Town, Dongguan, Guangdong


---
Copyright © 2022 Dongguan Mayor Electronics Co., Ltd.